Today, i received one of the first samples of the new Arduino Educational Starter Kits by RS and i have to admit that beside it's cool design this educational starter kit is one of the most exiting collections of electronics i have ever tested. It comes in combination with an Arduino Projects Book that gives a detailed description of each Arduino experiment on more than 170 pages. For each project, Massimo Banzi, co-founder of Arduino gives an online video instruction, in which he explains the details. The tutorials start from the very beginning, how to set up your Arduino development environment and explain in simple incremental steps how to build more complex examples, that include all kinds of sensors, motors and even a LCD display (all part of the Arduino Starter Kit).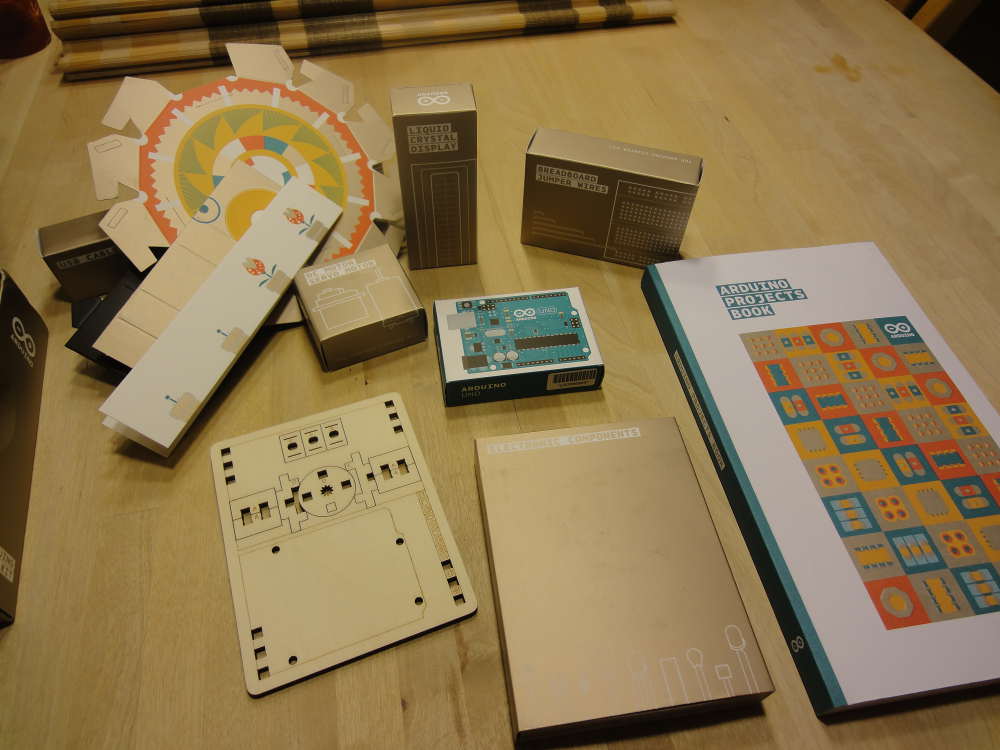 The entire Arduino Starter kit really contains an impressive collection of electronic components and all parts you need to start immediately. It consists of following major parts:
Arduino Projects Book
Arduino UNO Board
USB Cable
Breadboard
Wooden base
Jumper Wires
Photoresistor
Temperature sensor
Tilt sensor
LCD screen 16×2 characters
Lots of LEDs
DC Motor
Servo Motor
Piezo
H-bridge motor driver
Optocouplers
Transistors
Capacitors
Diodes and resistors
Poti
Buttons
Here are some pictures i took during the unboxing of the Arduino Starter Kit.