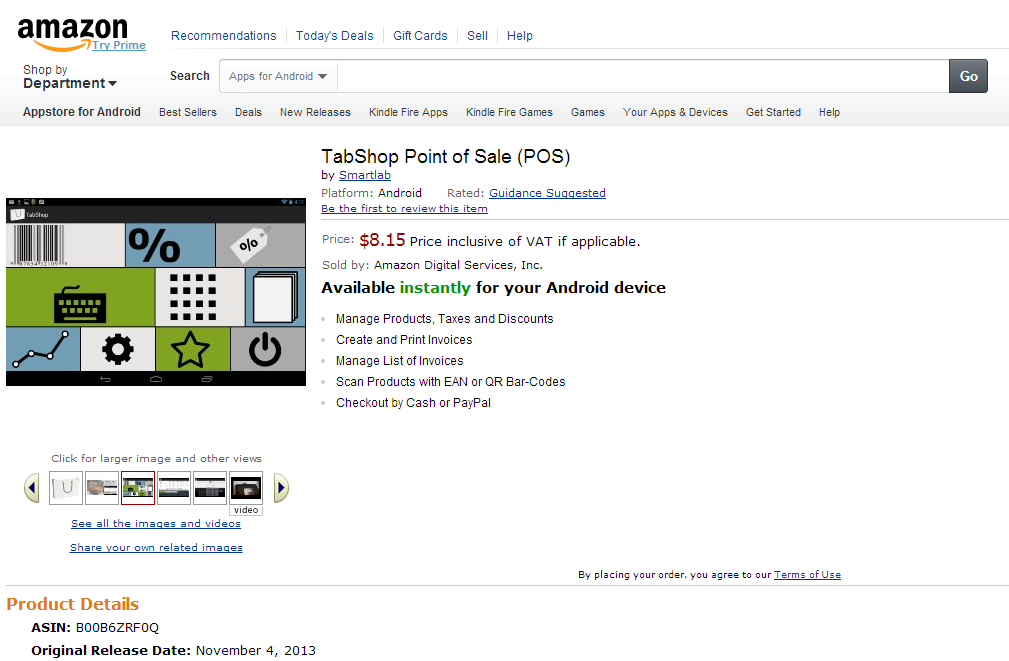 As you all may know, also Amazon operates a global marketplace for Android Apps, as their Kindle Fire eBook devices are based on Android OS and are capable of running normal Android Apps too. So for me it was clear that TabShop Point of Sale should also be available through Amazon.
Since today TabShop also successfully received the global Amazon clearance, with all tests and reviews positively passed.
Now you are able to even convert your own eBook Kindle Fire device into a full Point of Sale cashier systems. Amazon has done a great job with offering ebooks and apps on their own Kinde Fire Android device and i think it is a cool device for converting into a retail cashier system.
Feel free and visit the TabShop Amazon product page HERE.