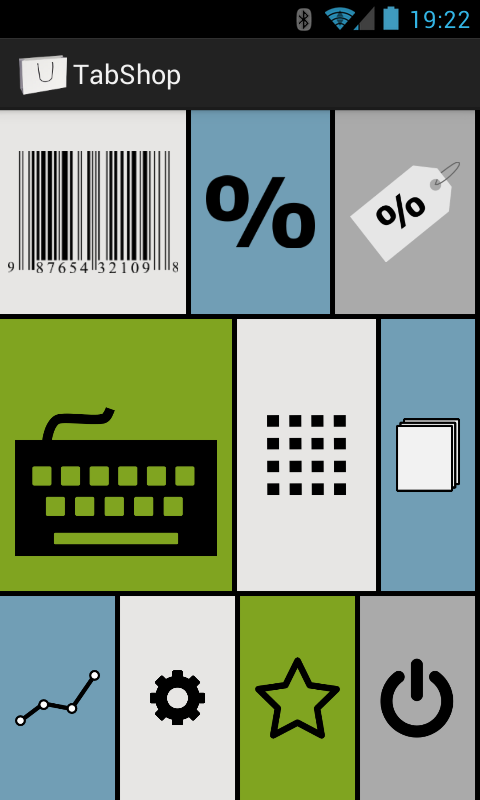 TabShop the free Android Point of Sale App has just been released in version 35 which adds new features such as Share reports and exports with Google Drive. One of the major new features is an easy Accounting option for keeping a good overview about profits, taxes and costs prices. Additionally a detailed overview about the daily result is shown as well as TabShop offers a revised daily PDF report generation with additional business information. The generation of Profit and Sales charts has been improved, especially the low performance of chart generation was improved significantly. With the new payed feature for setting an Administration password the owner of a shop is now able to secure sensible areas of TabShop POS against unintended changes by employees.
With its over 13.000 downloads, TabShop Android Retail Point of Sale App climbed the top ranking within the Google Play App marketplace within several month and will be improved constantely.
Thanks a lot for all the Bar/Restaurants, Retail Shops, individual Stores or even the owners of Bands who gave a lot of supporting feedback within the last months!