The goal of Luke's Kickstarter project growerbot can be summarized by one simple statement:
Automate growing food and share your real-world farming activity with your friends. Grow faster and better by sharing!
Growerbot combines the growing of food in the real world with enhanced social any community activities. It keeps your friends and followers updated about late braking results in your automated greenhouse. Luke's  Arduino powered desktop greenhouse couples the power of automation to keep food growing optimally. By adding gamification to get you excited about gardening, you're going to grow better food with less effort and more fun than ever before.
This project reminds me on a similar project that was presented at the Prix Ars Electronica festival. The project was called Telegarden and it allowed the community growing of seeds by using a remote controlled (through Web) growing of seeds: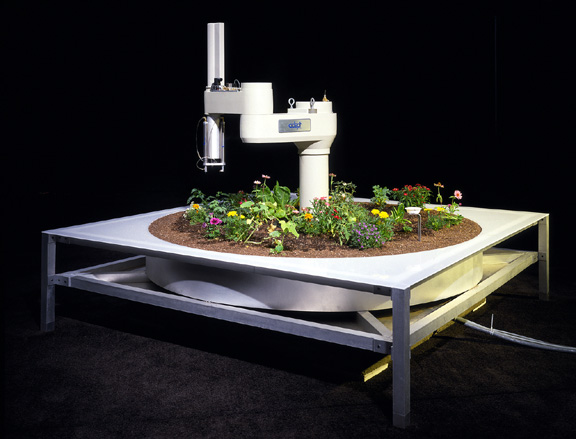 Tweet