Google Play Books
With around 100Mio installs, Google Play books is definitely one of the most popular eBook reading apps on Android devices. Since Google Play, Google's worldwide marketplace introduced eBooks, you can download and read millions of free or paid eBooks with Google Play books app.
Kobo eBook Reader

With around 5Mio installs, Kobo represents a popular and widespread eBook reader software and eBook community for all major mobile devices. Kobo automatically syncs your library across all your devices including iPad, iPhone, Android, Mac, PC, BlackBerry PlayBook and smartphones, and all Kobo eReaders. The free Kobo eBooks app allows you to browse millions of free and premium books. The Kobo eBook reader app offers additional community features for fun and surprising awards for reading, it allows the reader to track and share reading habits with interesting stats. Kobo also gives you an overview who's currently reading a book and share ideas about what you've read with the Kobo community.
 Aldiko eBook Reader
The Aldiko eBook reader app, which is available on all major Android devices, offers a huge online eBook store as well as the possibility to connect to your local library to lend an eBook right away. With around 10 Mio. users this eBook reader app represents one of the major players on Android devices. This reader app is already pre-installed on more than 20 different Android devices. It allows to adjust font size, font type, font and background colors, margin, alignment, line spacing as well as brightness to best suit your preference. The Aldiko Book Reader also supports night-time reading, which is a quite handy feature. Compared to many other free eBook readers, Aldiko offers global-text search in a book, dictionary and to add your own favorite catalogs. Aldiko also offers advanced library management features, which most of the free eBook readers do not come up with, such as tagging and catalog management.
Nook B&N eReader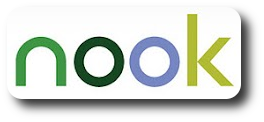 With more than 5 Mio. downloads, Nook the eBook reader software published by Barnes & Noble, joins right away to the group of most popular eBook reader apps worldwide. Nook eBook reader app is available for all of the major mobile Platforms (iTunes, Android). It comes with the benefit of one of the biggest collection of books, magazines and newspapers from B&N in the back and quite a good user interface experience. Nook also features a large online collection of Comics, graphic novels and manga. NOOK lets you choose from different font sizes, turn pages with the flick of a finger and search for words in the dictionary. You can also sideload your own ePub files, and easily lend books to friends with the LendMe™ feature. As one of the most useful features Nook adds the possibility to add notes, bookmarks and to highlight specific sections of an eBook.
Amazon Kindle
Amazon's Kindle eBook reader app, is available for iPhone and Android based devices for free. It allows users to browse and read thousands of free Kindle eBooks as well as the huge collection of Amazon's eBook marketplace. The Kindle app lets you access a million books at your smartphone. It's the app for every reader, whether you're a book reader, magazine reader, or newspaper reader. Kindle eBook reader app offers Built-In Dictionary, Google, and Wikipedia. The Kindle app has a built-in dictionary that allows you to look up words instantly while you're reading your ebooks. Simply tap and hold a word to view its definition or use the Google and Wikipedia links to get more information. Through the Wispersync™ technology, Kindle app allows users to sync all their notes, highlights, comments as well as the actual reading position between Android, PC, Mac, iPad, iPhone, iPod touch, BlackBerry, Windows Phone 7, and any of Amazon's Kindle devices. Choose your preferred font size, screen brightness, background color, and orientation (portrait or landscape) to read your books. Kindle also offers the essential feature to borrow eBooks from the local Library, in order to check out eBooks from your local library and have them delivered wirelessly to your Kindle app.
Wattpad
 The Wattpad eBook reader social community app represents the central hub in a huge global book community. Wattpad eBook app is available for all major smartphone platforms, such as iPhone, Android, Phone 7, BlackBerry and Kindle Fire. Unlike the eBook reader apps that were discussed before, Wattpad offers social community support for sharing stories between users and to connect with groups of interests. Wattpad is a place to discover and share stories, whether you like fantasy, romance, historical fiction, mystery, teen or fan fiction you will always find something fun to read and be connected directly with other readers and writers.